Looking to become an Authorized Dealer?
Why Dealer want to cooperate with Sgbsolar?
Becoming an Sgbsolar distributor offers roofers, contractors and other trades the opportunity to provide customers with attractive, reliable and cost-effective solar products. This will differentiate them from traditional competitors, expand their available market, and position them as a player in the emerging and growing solar market. Market research shows that three-quarters of homeowners prefer integrated systems and are more likely to consider solar if available. Sgbsolar team is committed to working with selected partners to make T Max products an integral part of the solar market and a part of your business success!

Dedicated service and support
Provide professional sales support, professional training, and technical assistance to help partners get started smoothly. Solar roof tile system monitoring and installation guidance help ensure the quality and maintenance process of solar roof tile systems.
Expand market opportunities
Entering the solar roof market can increase the company's sales revenue and provide the company with the opportunity to participate in new construction or roof renovation projects by providing marketing and installation support for solar roof tiles.
Differentiated product supply network
A differentiated product supply network specially designed for the construction industry, attracting owners and partners with stylish and aesthetic solar roof tile products.
Installation is simple and flexible.
Modular installation, simple and flexible, complete solar products include all components required for installation, simplifying the sales and installation process. Designed for roofers and contractors without the need to stock parts.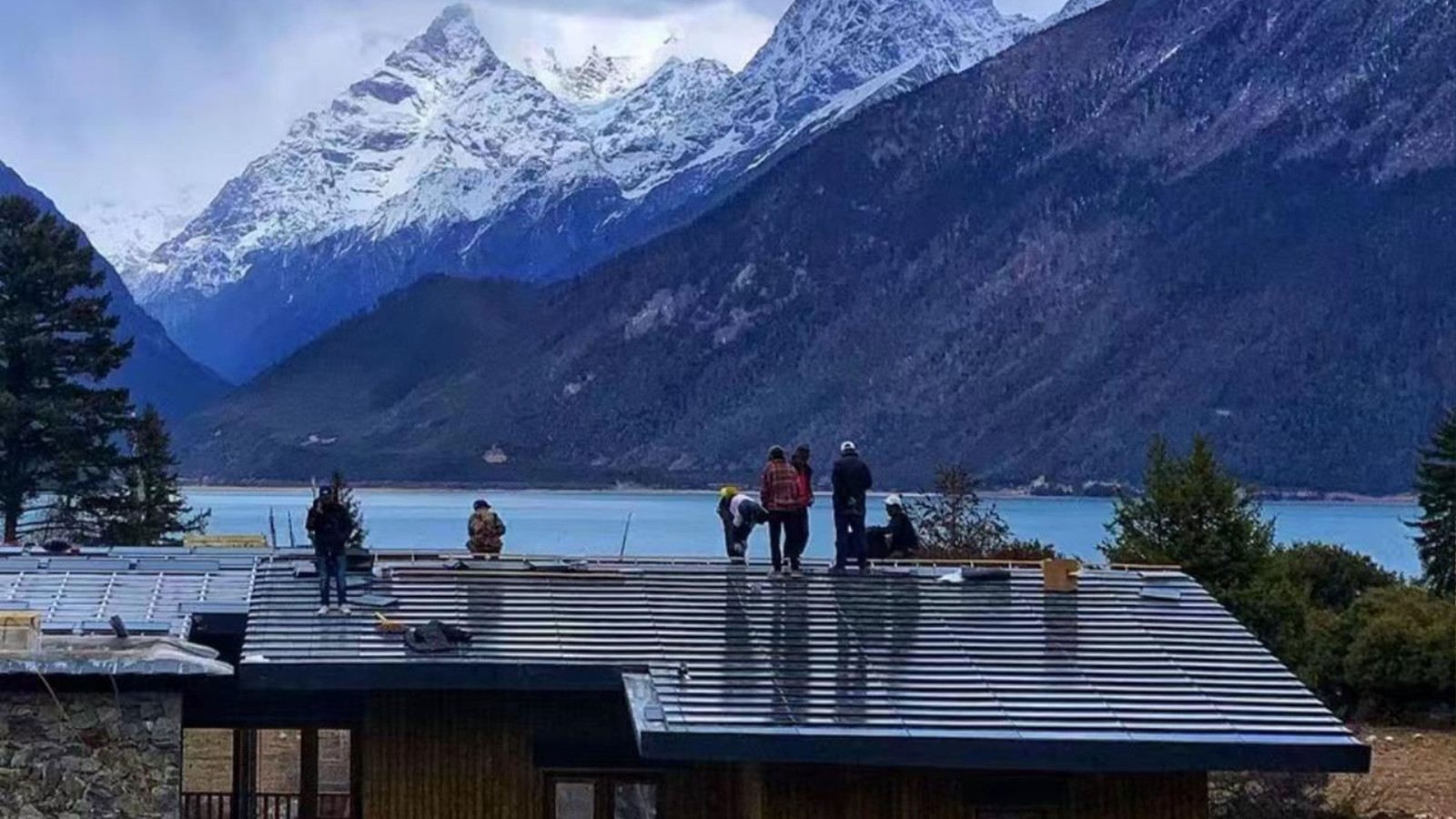 How to become our dealer?
Those engaged in the new energy industry and roofing building materials industry are given priority.
Need to have a perfect sales team and installation service team.
Have a good understanding of market operation and brand awareness.
It is necessary to pay a certain amount of performance bond, which will be refunded after reaching the standard. Minimum quantity targets for first deliveries and annual sales targets will also be provided.
Comply with the management of SGBsolar's business department and agree with SGBsolar's corporate culture.
Agent policy support:
Completing the target can enjoy the support of the company's annual rebate policy.
Assist dealers in the early stage support of the project, and provide early project suggestions and solutions.
Actively assist dealers to carry out terminal promotion activities.
Flexible marketing policies to ensure maximum profit for dealers.
Get support for store building and marketing expenses.
Provide product technology and installation training for free.
Provide free professional guidance and support for marketing and event plans.
Ensure timely delivery of goods.



Rebate policy

Completing the target can enjoy the

support of the company's annual

rebate policy.

inquiry support

Assist dealers in the early stage support

of the project, and provide

early project suggestions

and solutions.




Marketing support

Actively assist dealers to carry out pro-

motional activities, get support for

store building and marketing

expenses, and ensure dealers'

maximum profits.

Training and Guidance


Free professional guidance and support,

Provide professional guidance

and support for marketing

and event plans.



Get the latest price? We'll respond as soon as possible(within 12 hours)